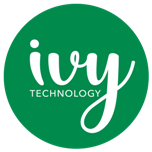 DEVELOP AND IMPROVE WITH IVY
SUPPORT ONE OF THE WORLD'S LARGEST TECHNOLOGY COMPANY AS AN IVY TECHNOLOGY TEST ENGINEER
JOIN THE IVY TECHNOLOGY TEAM TO SUPPORT CISCOWITH REPAIR SERVICES MANAGEMENT.
We offer the following opportunities:
Carrier development program
long-term career opportunity at the professional forefront of the repair service sector
Professional skills completely tailored to CISCO:
operation of digital communication protocols
architecture of digital data communication systems
test environment construction, design, maintenance for telecommunication equipment
writing, improving test algorithms (scripts)
data analysis, visualisation, statistics
project management, new product implementation process
presentation and communication techniques
International working environment:
unleash your potential in a professional community providing high quality services
we are offering exceptional skills and subsequent improvement and career opportunities
contribute to complex projects
international travel opportunity
work in a professional workplace environment
get close insight to cutting-edge equipment and the trends of the ICT sector
Job location:
Ivy Technology AMS Hungary Kft., 9700 Szombathely, Vásártér u. 1.
Preferred skills:
understanding programming engineering theories
CCNA training is a key advantage
Python advanced knowledge
Minimum requirements of employment:
communication level in English
3-5 years professional experience on relevant area
Required qualification:
ideally a candidate in electrical engineering or in computer science engineering, but qualified in business informatics or mechanical engineering are also welcome with IT specialisation
Employment type:
we coordinate working time frames
partly home office possibility flexibly and in a personalized way
How to apply:
If you are interested in our company and this position, please send us your CV with the position name in the e-mail subject to the following e-mail address: cv@mernokallasok.hu or click on to [jelentkezés az állásra]"There are two equalizers in life: the Internet and education."John T. Chambers,former executive chairman andCEO of Cisco Systems